Introduce your team briefly.
Since our foundation in 2006, we have set ourselves the goal of developing racing cars for Formula Student in order to compete successfully in international competitions against other university teams from all over the world.
Our team consists of around 40 committed students from the TU Ilmenau, who belong to a wide range of disciplines from mechanical engineering and vehicle technology to electrical engineering, communication science and media economics.
Through us, the members have a wide range of possibilities to apply learned knowledge in practice and to gain experience in an interdisciplinary team.  
Tell us about your team's history with Formula Student.
In motorsport, in addition to reliability, progress and versatility play a major role. For this reason, after just two racecars with a combustion engine, we changed our overall concept to purely electric race cars in 2011 and have also been developing autonomous systems for our vehicles since 2017. 
What does joining Formula Student Netherlands mean to you?
We will participate in Formula Student Netherlands for the first time this year. That's why we're looking forward to starting the season there and returning to the race track after a long break. 
What are your main goals for this year?
Due to the Corona pandemic, we cannot work in the workshop as usual. Our goal for this year is therefore to further improve and optimize our car and get back on the track as soon as possible.
What made you think of/choose FSN?
Every season, we set ourselves the goal of travelling to new countries with our racecar, so we can get to know different race tracks and cultures. That's why we were especially excited to be part of FSN this year. In addition, we heard amazing stories from other teams, so now we want to gather our own experiences. 
What makes you different from the other teams?
With a pretty small University and small student numbers, our team is also more on the smaller side. We don't see that as a weakness, but much more as one of our strengths. The workshop is not only a second home for us, but over the years we have all become much more than just a team. Mutual support, commitment and a bit of humour make being a part of Team Starcraft so special. 
What is your biggest achievement in Formula Student so far?
We were one of the first teams to combine Electric and Driverless in the same car in 2019 and won Best Newcomer at FS Germany in 2010. 
Describe your car in three words.
Better than nothing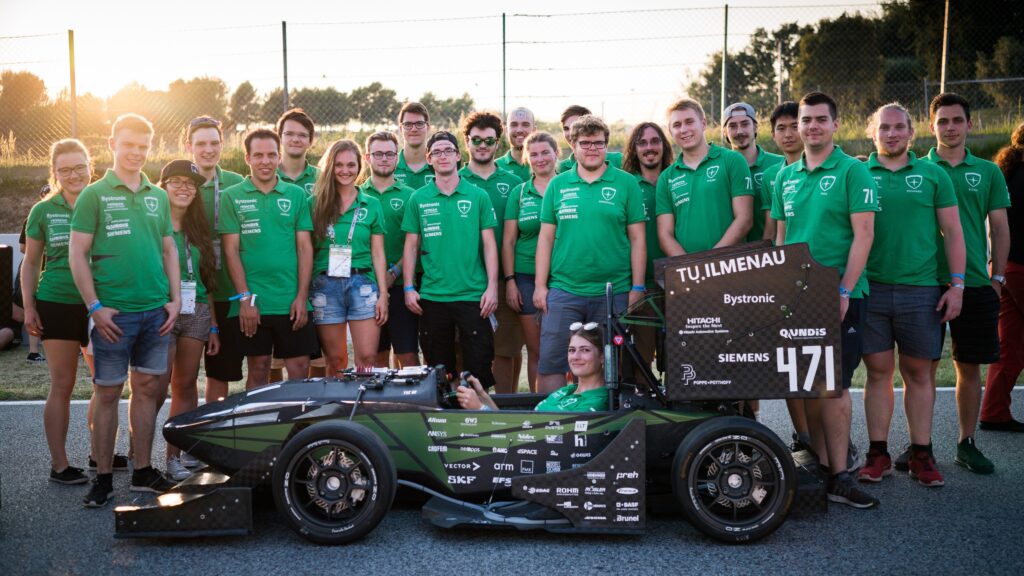 How did COVID-19 affect your team and how did you deal with it?
Due to the current situation, we decided not to build a new racing car, but to make improvements to the previous model TSC-6E. Fortunately, we were able to continue working in our workshop. However, we had to reduce the number of members working at the same time. In addition, attendance lists and group calls have become a daily routine for us. 
What are your instagram, Facebook, LinkedIn etc handles? 
You can follow Team StarCraft on their social media platforms for more updates and information: 
https://www.instagram.com/teamstarcraft71
https://www.facebook.com/teamstarcraft/
https://de.linkedin.com/company/teamstarcraft