Introduce your team briefly
We are BCN eMotorsport, the Formula Student team from Barcelona. Our team is formed by 52 students of industrial engineering, telecommunication and mathematics. The daily effort and dedication have led the team to design and manufacture our 13th prototype: the CAT13e. This electric race car incorporates a new cooling system, a new planetary transmission design and a new regenerative brake system.
Tell us about your team's history with Formula Student
In 2007, ETSEIB Motorsport was born. A group of thirteen brave students were able to build the first prototype of the team: the CAT01. Since then, three more combustion cars were designed and manufactured. Moreover, in 2011 the team made a big step and build the first electric car, named CAT05e. During the following years, new design concepts were applied, such as aerodynamics in the CAT06e or carbon fibre monocoque in the CAT08e.  In 2018, big challenges were taken by the team introducing the 4WD. Furthermore, that year Driverless UPC was created, a team that designed the first autonomous car for Formula Student in Spain, following the automotive industry evolution and using the latest technology. Our next step is to design and manufacture a formula student race car that will be able to compete in EV and DV categories. Therefore, ETSEIB Motorsport and Driverless UPC joined forces and became BCN eMotorsport.
What does joining Formula Student Netherlands mean to you?
Formula Student Netherlands will be the starting point of our competitions route this season.  It will be very special because it will be the first time we participate with the best car in the history of the team. Furthermore, it will be the first time the team competing in FSN.
What are your main goals for this year?
After all the hard work during these last two years, we have been able to develop our best prototypes. We are ready to show what our race cars are capable of and to have even better results than other seasons.
What made you think of/choose FSN?
Many other teams had talked us about their great experiences in FSN so we really want to be part of it.
What makes you different from the other teams?
The team always accepts the new challenges and bets for the new technology. A proof of this is our history, which shows we are the most pioneering team in Spain. Furthermore, the team is known for being perseverant and passionate about all the work we do.  When we have an objective, we don't stop until we reach it.
What is your biggest achievement in Formula Student so far?
Our biggest achievement was winning the overall at Formula Student Czech in 2016 with the CAT09e. Furthermore, we have been on the podium in several static events each season.
Describe your car in three words
CAT13e: Born to perform.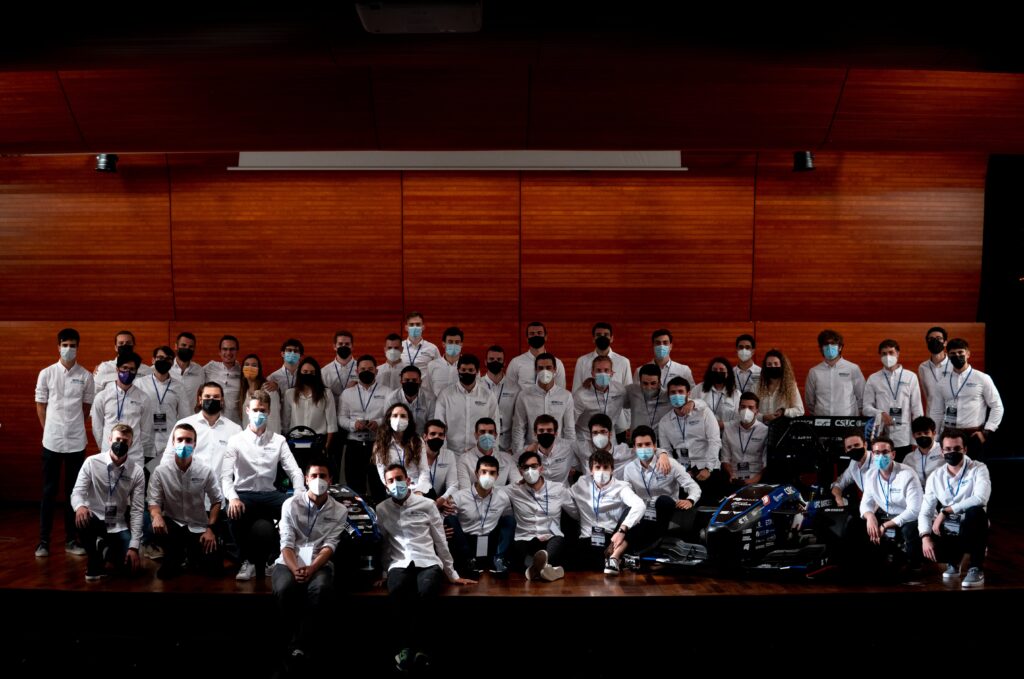 How did COVID-19 affect your team and how did you deal with it?
Due to COVID-19, the team had to be in lockdown for three months. During those months at home, the team benefit from that and took time to document all our progress and to optimize the design. We also organised the safety protocol to follow once we could get back to the office. Even all the disadvantages the pandemic has provoked, we have had more time to prepare our race cars which has allowed us to be more ready than ever.
You can follow BCN eMotorsport on their social media platforms for more information and updates:
Instagram: @bcnemotorsport
Twitter: @bcnemotorsport
LinkedIn: BCN eMotorsport