* Introduce your team briefly.
We are the Hercules Racing Team- short HRT. We consist of around about 20 members with one goal to build a good driving a successful electric vehicle.
* Tell us about your team's history with Formula Student.
In 2009, a few students from Kassel laid the foundation of today's team. Back then, we started building combustion engines and then switched to electric drive in 2019. Our enthusiasm and team spirit remained of course always, even if the change was difficult. However, no pain, no gain. For many of us Formula student has brought a lot of experience and strengthened the fascination to motorsport.
* What does joining Formula Student Netherlands mean to you?
2021 is the first time we drive to FSN.  We were super happy when we found out that we were allowed to participate in the FSN after all. Of course, we are already looking forward to the event and the other teams.
* What are your main goals for this year?
Our main goal is to build a reliable driving vehicle with which we can score at the events and create a foundation for the future.

* What made you think of/choose FSN?
FSN is one of the top events of the year for us due to its geographical proximity to us. We are very happy that we are allowed to participate.
* What makes you different from the other teams?
A great unique selling point is our wooden wings. We also have a strong team spirit and are not afraid of any challenge.
* What is your biggest achievement in Formula Student so far?
We were "best Newcomer" at FSG 2011 and in 2017 we got the 3rd Price overall at FS Italy. Even with our first electric car in 2019, we could gain a small achievement: We won the Price for "the most friendly team" at FS Italy.
* Describe your car in three words.
challenging-imposing-sexy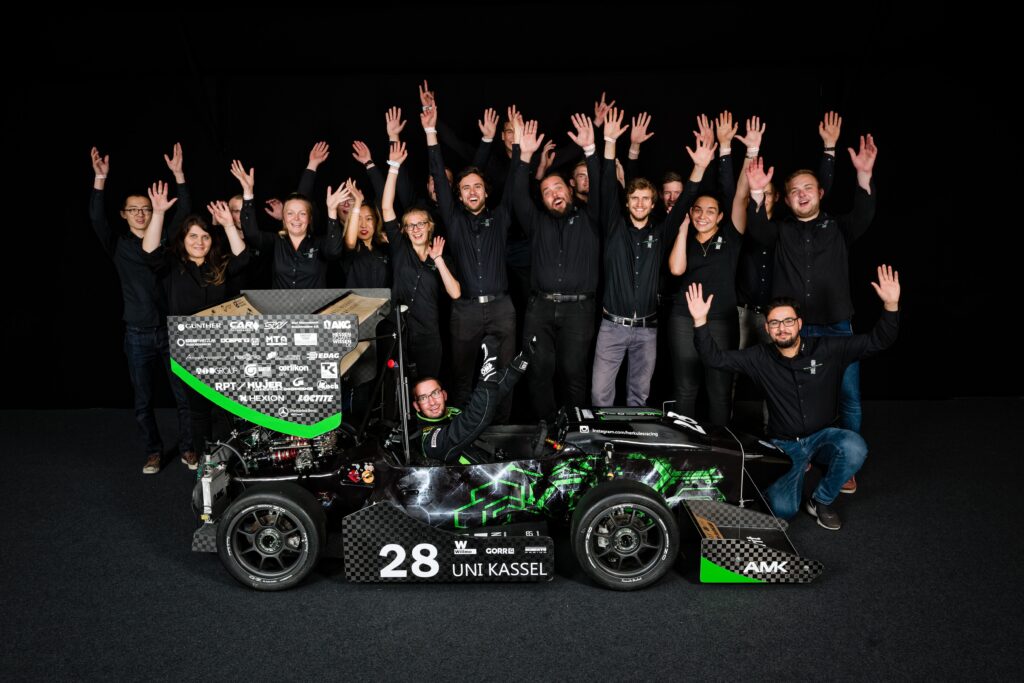 *How did COVID-19 affect your team and how did you deal with it?
Corona hit us very hard. Most of the time we had to stay at home and we had almost a complete team change. But we have also mastered this hurdle and have as good as completed our vehicle.
*You can follow HRT on their social media platforms for more details:
Instagram: https://www.instagram.com/herkulesracing/
Facebook: https://www.facebook.com/herkulesracing/
Homepage: https://www.herkulesracing.de/