Introduce your team briefly.
In total, we are a team of about 75 students making their first steps in the electric class
Tell us about your team's history with Formula Student.
We were founded in 2006 by a small group of students and since then kept growing. Always trying to annoy the big teams here and there.
What does joining Formula Student Netherlands mean to you?
First time attendance plus first event where we compete with our electric vehicle, so it means a lot.
What are your main goals for this year?
CV: The last CV in team history – leave a mark
EV: Let's see what we can achieve
What made you think of/choose FSN?
New challenges for a new vehicle – preregistered CV due to great FSO performance
What makes you different than the other teams?
Very ambitious first EV vehicle
What is your biggest achievement in Formula Student so far?
Winning the business plan at FS East 2018
Describe your car in three words.
EV: aerotic, ambitious, risky
CV: (a bit less) aerotic, fairwell, fast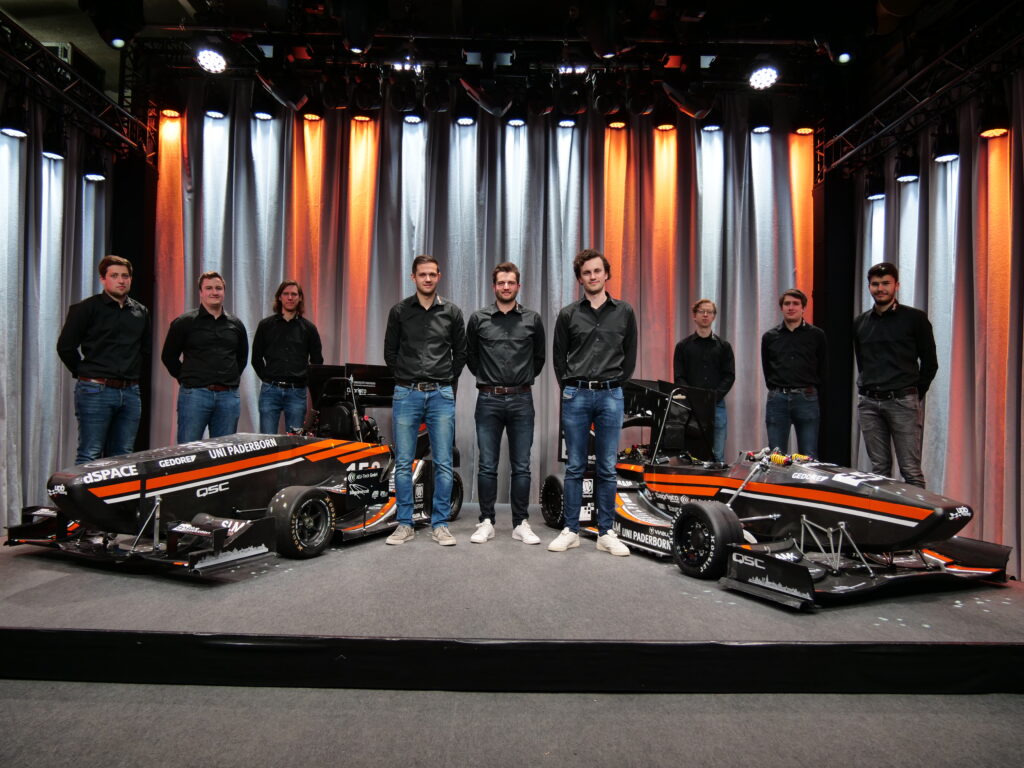 How did COVID-19 affect your team and how did you deal with it?
Of course, it affected us a lot. We used the cancelled season to skip the production of the cars and kept on developing. Switching completely to digital communication was difficult but we managed to get through it.
You can follow UPB Racing for more information and updates on their social media platforms:
Insta: upbracing_team
Facebook: UPBracing Team e.V.
Youtube: UPBracing Team