Introduce your team briefly.
AMZ Racing is the Formula Student Team from Zurich. We are around 20 students working on alvier, our latest race car that we have been building for over 2 years.
Tell us about your team's history with Formula Student.
Founded in 2006 by a group of students at ETH Zurich, here at the Academic Motorsport Club Zurich (AMZ) we have continuously been building trailblazing race cars to challenge the other
teams in the different dynamic disciplines and static events. Despite having powered our first race cars with combustion engines, we then switched to electric engines with the introduction of
the new category back in 2010.
With each iteration, more components of the cars have been completely self-developed by the students to go beyond what is commercially available. The electric power unit is now fully custom made, covering all the main components with the battery, the power electronics and the electric motors. Our latest car, alvier, is equipped with four tenth generation wheel hub motors, each offering 39 kW of power while only weighing 2 kg each. For manufacturing our high performance parts, we use advanced materials and production methods such as SLM printed elements and hand-made carbon fiber reinforced components.
What does joining Formula Student Netherlands mean to you?
FSN is our first event this season, and a challenge to take up. Getting all the documents ready, the car to perform and the teamwork to be efficient, pushes everyone out of his comfort zone. In
the end, for us this is just the best kick-off into the season. Further, the wet pad offers the special extra to challenge car performance in wet conditions.
What are your main goals for this year?
After a difficult season last year due to the pandemic, our main goal for this year is reliability. We want to aim for a solid season with results both on the track and in the static events.
What made you think of/choose FSN?
FSN has been a great event in the past, early in the season and well organised. Coming back is self-explanatory. We are looking forward to the wet pad, seeing back some other teams and doing what we love: racing!
What makes you different from the other teams?
We drastically changed our workflow this season due to the given circumstances. This brings a new AMZ team spirit to the event, with its special dynamics. As every year since our first participation in FSN, we introduce a new suspension system once again!
What is your biggest achievement in Formula Student so far?
Winning FSN in 2018, as well as a lot of other events. More important though: a lot of new friends from other Formula Student teams, an active alumni base, and traditions and history we
can look back to.
Describe your car in three words.
Reliable, powerful, efficient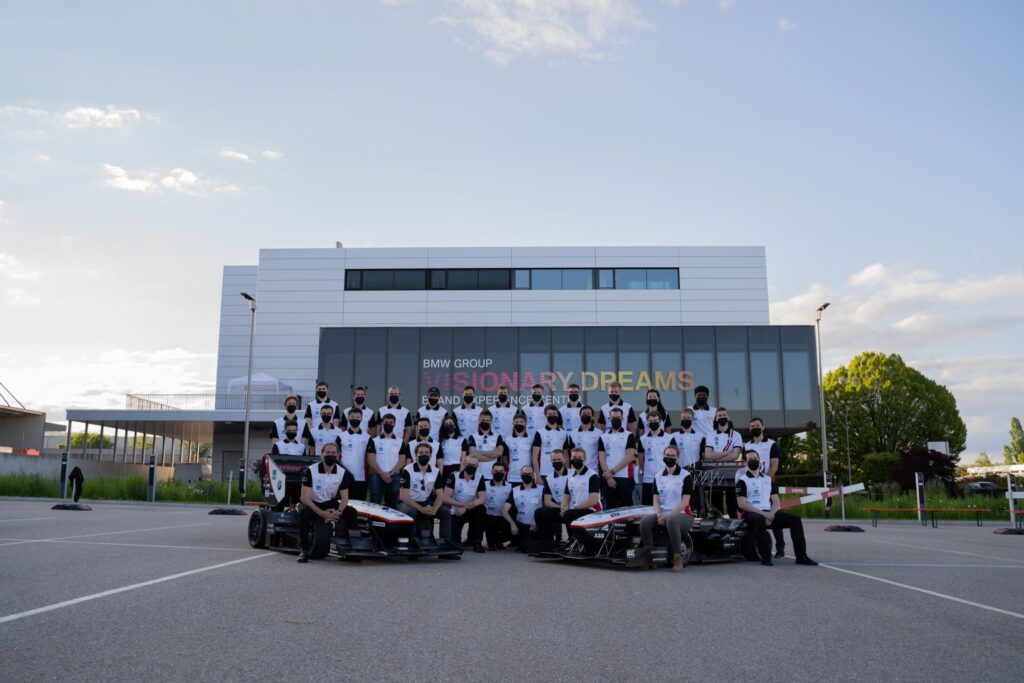 How did COVID-19 affect your team and how did you deal with it?
We were forced to stop working on the car during the first lockdown. Homeoffice and cancelled events hit hard on the team's motivation and integrity. Nevertheless, with the easings in summer, we finished our car and transitioned into the testing season. We were able to launch the current season properly, before being challenged again by restrictions and interruptions to working in the workshop.
You can follow AMZ racing on their social media account for more information and updates:
https://www.instagram.com/amzracing/
https://www.linkedin.com/company/akademischer-motorsportverein-z%C3%BCrich-amz