* Introduce your team briefly.
We are PRz Racing Team from Rzeszow which is located in the south-eastern part of Poland. Our team is a group are made of 80 future engineers who have one goal; win FS competitions.
* Tell us about your team's history with Formula Student.
PRz Racing Team was created in 2013. Over the next two years, a group of 20 students built our first combustion car PMT-01, which raced for two seasons and took part in five editions of the FS competition.
* What does joining Formula Student Netherlands mean to you?
Joining FS Netherlands for the second time in our history brings back mostly nice memories of the 2019 season, where we exceeded our own expectations at the endurance race. Looking ahead to the 2021 season these are the first competition we will be participating in, which means the first test of our new design, it will be fire!
* What are your main goals for this year?
Similar to what I deeply believe of every other FS team – show the best preparation and win FS competitions. Moving away from the topic of the competition, to create another PMT-04 car, which will be even more refined than the previous one, and to make the first steps towards the electric car.
* What made you think of/choose FSN?
High level of competition, and expectations met for the 2019 season.
* What makes you different from the other teams?
Our team is not afraid of failure and understands that, as in life, it happens very often and in the least expected moment, despite that every time we get up and are ready to fight for the podium.
* What is your biggest achievement in Formula Student so far?
2nd place at FS Andorra, and fifth-best time at FSN endurance in dynamic events and 2nd place at FS SAE Virtual Event in Business Presentation.
* Describe your car in three words.
The SkidPad Winner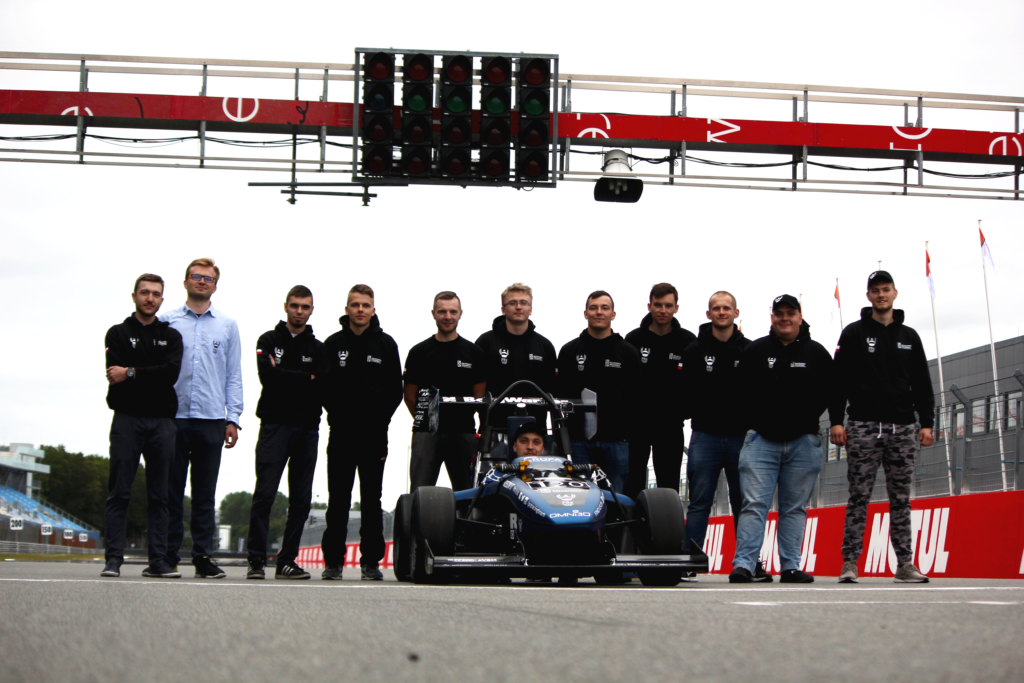 * How did COVID-19 affect your team and how did you deal with it?
It slowed down the work on the car, which gave us a chance to perform a major reorganization of the team, plus we implemented a number of modern technologies to improve remote communication and project management.
You can follow PRz racing on their social media for more updates and information.
https://www.instagram.com/przracingteam/
https://www.facebook.com/przracingteam/
http://racing.prz.edu.pl/