Introduce your team briefly
HorsePower Hannover e.V. was founded in 2007 by ten motivated students. Since then we grew to a team of 60 members and have competed at a FS competition each year since 2009. We built our 10th electric vehicle, the eH20, with an AWD concept with four individual wheel hub drives, CFRP aluminium sandwich monocoque, full aerodynamic package and a HV accumulator stored in the side pods. The least feature makes us unique in the Formula Student and allows us to compete with a low center of gravity. This year, we will compete at FSN with our eH20, but will compete at later events with our overall 13th vehicle, the eH22. Together we are HorsePower – powered by electricity, driven by passion.
Tell us about your team's history with Formula Student
We first competed as a combustion team in 2009. Two years later, we switched to the Electric Competition and have been competing since then with our electric Horses (eH), this year with two at the same time – our Corona-vehicle, the eH20 at FSN and the new eH22 at the later events. In 2017 we started additionally with our first DV vehicle at an FS competition. With the great rule change merging the DV and EV class, we are currently working on a vehicle that is able to drive with and without a driver.
What does joining Formula Student Netherlands mean to you?
We first competed at FS Netherlands in 2019 and won 3rd place in Efficiency. Since then we were fascinated by the great atmosphere and organization of FSN so we decided to return. Joining FSN this year means a lot to us as it gives us the opportunity to race again with our eH20 and use the Event as a preparation for newer team members, who were not able to attend events in the last years due to the Corona pandemic.
What are your main goals for this year?
Be better than last year. Our eH20 already participated at FSG 2021, so our main goal for this year is to optimize and to push our vehicle to its limit, especially our vehicle control and aerodynamic package. We worked with a small core team to improve and test the car to win a trophy again at FSN.
What made you think of/choose FSN?
We participated at FSN 2019 and had a great time. The event was well organized and the atmosphere was awesome. You could feel the Formula Student Spirit everywhere so we decided to return this year. As it is the first event in Europe this summer, we had the chance to give our last year's vehicle, the eH20, a second run.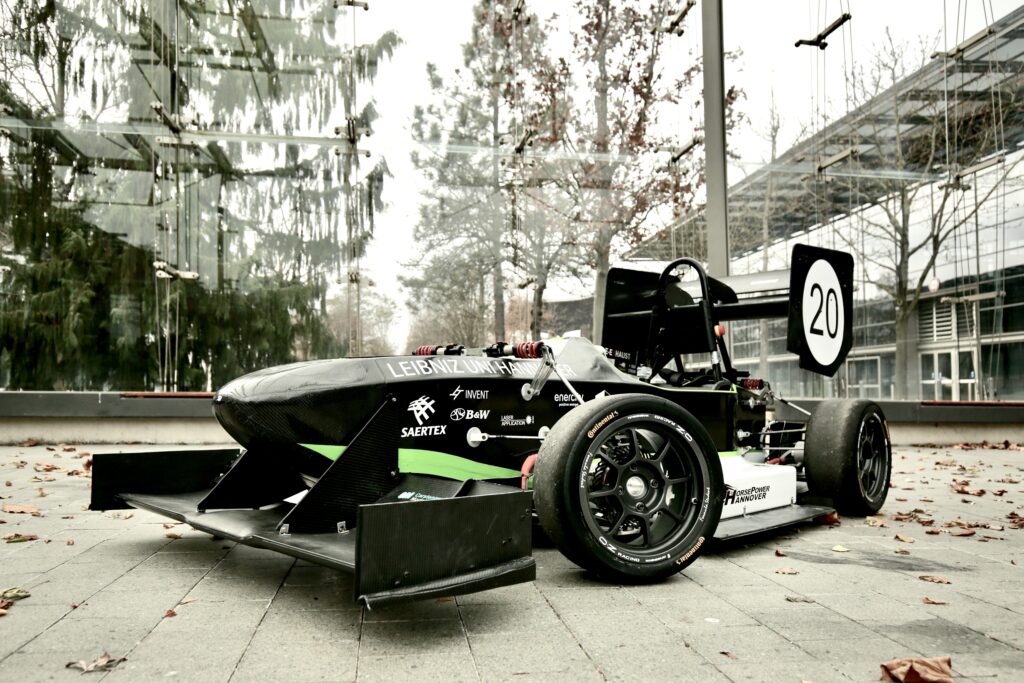 What makes you different from the other teams?
We have the best Hoosier Ball Rules and are unbeatable in this traditional Formula Student game.
What is your most significant achievement in Formula Student so far?
2. Place Overall at FS Spain 2013
Do you think there are any positive outcomes for the competition from the current situation?
We all got a change of perspective due to the COVID-19 situation. Teams and Events transferred parts of their work in the digital workspace and are now able to work more remotely. And we value the time in the workshops with our teammates more than before, as we know how hard it can be to have to work together without being able to really meet the other team members.
What can the Formula Student organising bodies do to help the struggling teams due to the recent events?
Be as supportive as possible.
Did your team help your local society with the COVID-19 situation?
We used our 3D-Printers to provide face shields for the front line workers at the beginning of the COVID-19 situation.
Personal Statement:
We hope that we will have finally a "normal" event-season again and wish all the participating teams the best of luck. Let's have some fun!
Describe your car in three words
Improvise, Adapt, Overcome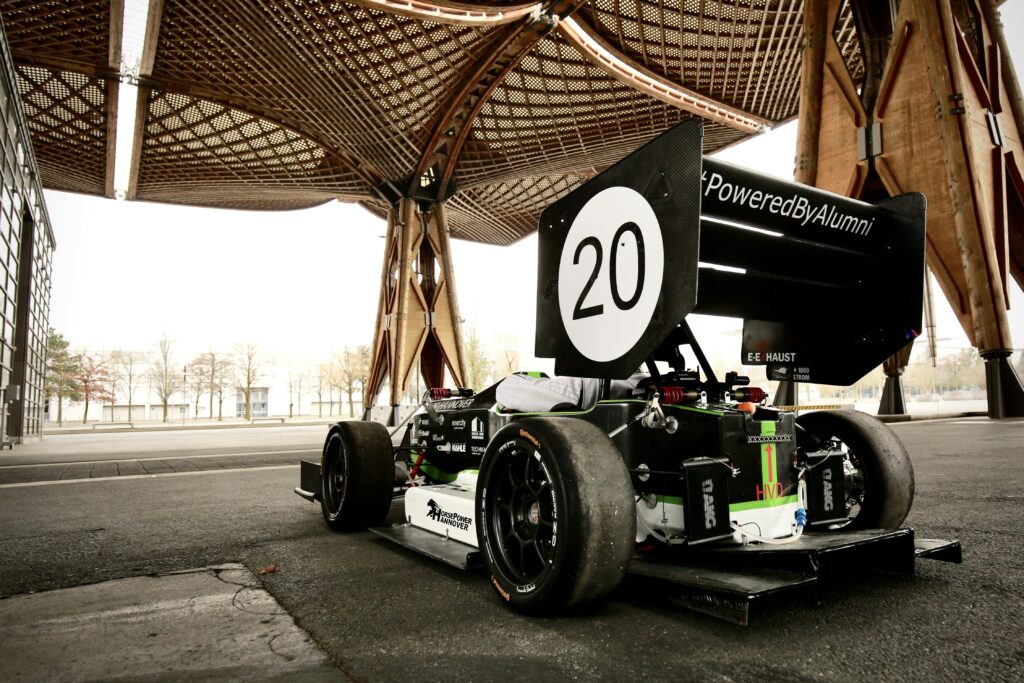 You can follow HorsePower Hannover e.V. for more updates and news on their social media platforms:
Instagram: @horsepowerhannover
Facebook: @horsepowerhannover
Linkedin: https://www.linkedin.com/company/horsepower-hannover-e.v./about/
Website: http://www.horsepower-hannover.de/
We look forward to welcoming the team to the track!