With their intensive testing strategy, Oscar Racing team are coming from Vienna hoping their car completes endurance. Newcomers to Formula Student Netherlands, this team is looking forward to join the great atmosphere at TT Circuit this July.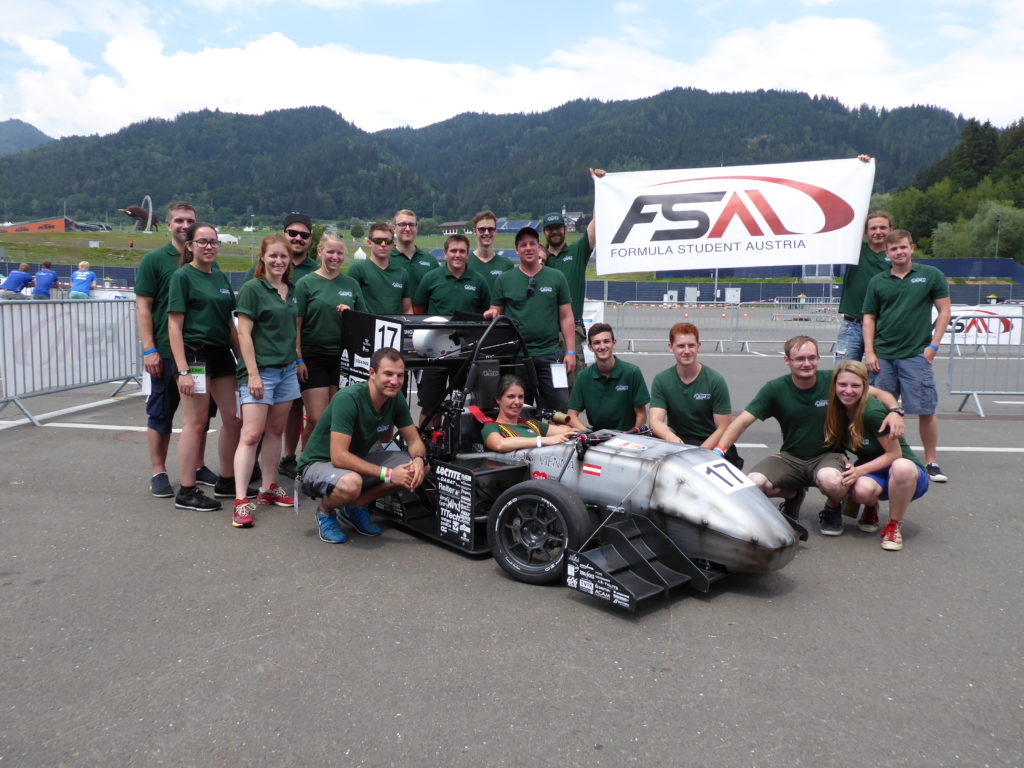 Introduce your team briefly.
The Oscar Racing Team consists of 50 members who study at the UAS Vienna (FH Campus Wien) in different departments. We try very hard to learn from each other with the goal to create an efficient and innovative race-car!
Tell us about your team's history with Formula Student. 
The idea to form a formula student team at the UAS Vienna was born in 2012. A small founding team started to recruit members, convince sponsors and develop some concepts.
Finally, the CR.113 took place in a competition in 2014. It took the very small team of 10 members 2 years of designing and manufacturing until this was lastly possible.
Since then 4 more cars have been created, further the weight was reduced from 295kg to only 221kg. Over the years the team was able to gain a lot of Know- How, therefore a constant improvement can be noticed in the competing results. Last year we achieved the 13th overall place within all formula student competitions in Austria.
What does joining Formula Student Netherlands mean to you?
FSN is the first competition this year, therefore it is extraordinary exciting for our new members, but it is also the point at which we see that our efforts were worthwhile.
What are your main goals for this year?
This year we intend to have a longer test phase, accordingly we hope to eliminate most defects early and have little complications during the competitions.
Farther we want to finish the endurance at all competitions, but also enhance at the other categories compared to last year.
What made you think of/choose FSN? 
Last year we exclusively joined competitions close to Austria, accordingly it is an outstanding chance to participate in FSN. Further we heard lots of good things about the organisation and the atmosphere of this event, hence we want to experience this ourselves.
What makes you different than the other teams?
Our team does not only consist of students in the field of "High Tech Manufacturing", but also in "Applied Electronics", "Computer Science and Digital Communications", "Embedded Systems Engineering", "Green Mobility" and "Technical Managemant". There are many people with different abilities and interests, as a deduction the Os.car Racing Team is able to generate more creative ideas and more innovative solutions than others.
What is your biggest achievement in Formula Student so far?
In 2018 we achieved the 13th place overall in Austria.
Describe your car in three words.
Equinox, Invicta-insectum, venomous