* Introduce your team briefly.
We are High-Octane Motorsports from the University of Erlangen- Nuremberg. We are currently building three formula student cars, one for each category. Our 60 team members study in different fields from engineering to medicine. In FSN we are participating with our combustion car only.
* Tell us about your team's history with Formula Student.
Our team was founded in 2007 and participated for the first time in 2008. Since then we have built a combustion car each year and participated in events like in Austria, Spain, East, Germany, Italy, UK and Michigan. 2018 we started building our first driverless vehicle and already had the chance to qualify for events. This year will be the first time we build an electric car.
* What does joining Formula Student Netherlands mean to you?
Joining Formula Student Netherlands this season gives us the opportunity to participate in a new event with different judges, compete against other teams and race on a different track.
* What are your main goals for this year?
As this year's car is going to be our last combustion car, our goal is to exceed our biggest achievements so far and hopefully win a competition.
* What made you think of/choose FSN?
Our goal this season was to qualify for 4 events. FSN gives us the opportunity to be part of another highly competitive event within a driving distance that is manageable.
* What makes you different from the other teams?
By building three race cars in one season with a relatively small team we've excepted and overcome big challenges. This prepared us well for the following events and the new challenges coming with them. We've learned to adapt to this new situation and what it means to organize the construction of the three cars.
* What is your biggest achievement in Formula Student so far?
Our biggest achievement was finishing 2nd in FSEast and 4th in FSG with our Faumax iota in 2016.
* Describe your car in three words.
FAUmax ny: max payne 3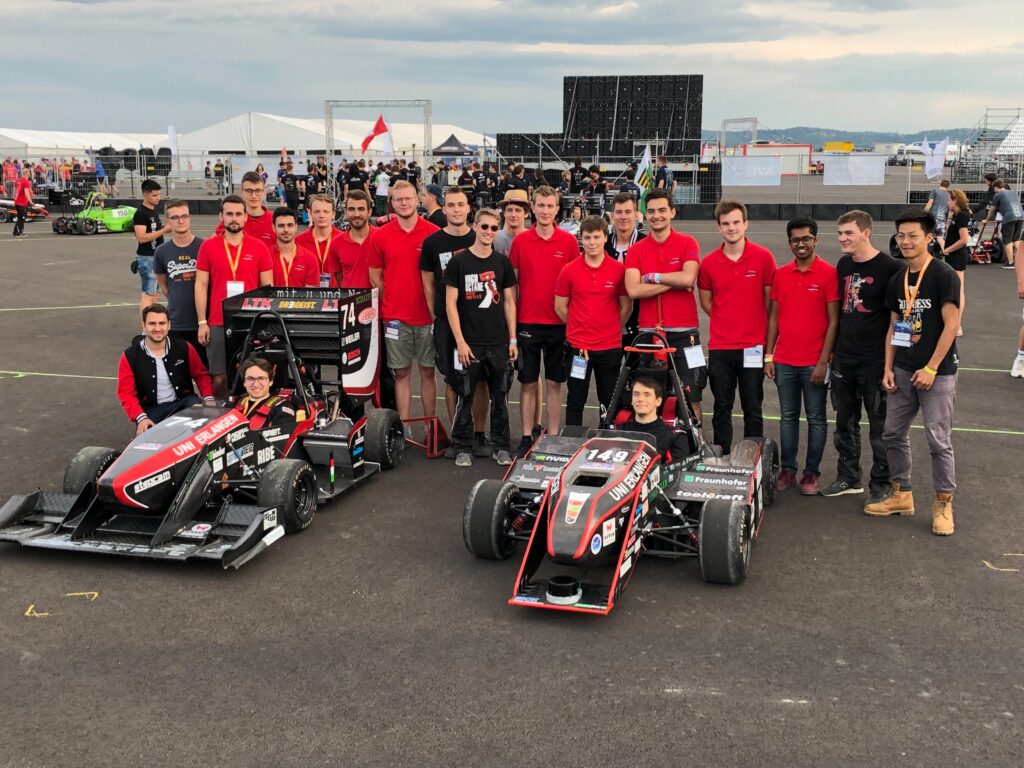 * How did COVID-19 affect your team and how did you deal with it?
In spring 2020 we had to close our workshop, which delayed the manufacturing of the combustion vehicle quite a lot. We learned how to organise our team virtually and tried to prepare everything as well as possible in order to continue when it would be allowed again. With the cancellation of the events last year we also had the opportunity to improve further details on our car. Overall COVID-19 resulted in a lot of delays which we tried to manage to our best.
You can follow High-Octane Motorsport on their social media platforms for more updates and information:
@highoctanemotorsports
www.octanes.de
https://de-de.facebook.com/octanes/