Dear Teams,

We're finally able to share the updated competition handbook (v2.0) with you. Please check it our under the documents section of our website.
Please note that we are still in a volatile situation and regulations and policies are fluid. You may expect changes at any given time.
We would like to explain some important details of the changes in the handbook:
Static Events
All static events will proceed through a 3-stage system. The first stage consists of documentation, please note some of the updated document submission deadlines. The second stage will feature online discussion and presentations with judges in a statics event weekend on June 25/26/27. Teams who reach stage 3 are invited to bring dedicated team members to these finals at the TT Circuit.
Campsite & Team Size
The campsite is open, but unfortunately we can not welcome teams in large sizes as we were used to before COVID. The amount and quality of (sanitary) facilities, and therefore costs, however remain approximately the same. You're allowed to bring a base amount of 8 team members (2 Drivers, 2 Media Crew and 4 Dynamic Crew to assist the car through scrutineering and dynamic events). Additionally, if you reach stage 3 in the static events you may bring more members. The amount of campsite pitches you are obliged to book depend on the amount of team members you will bring. Please see the figure below.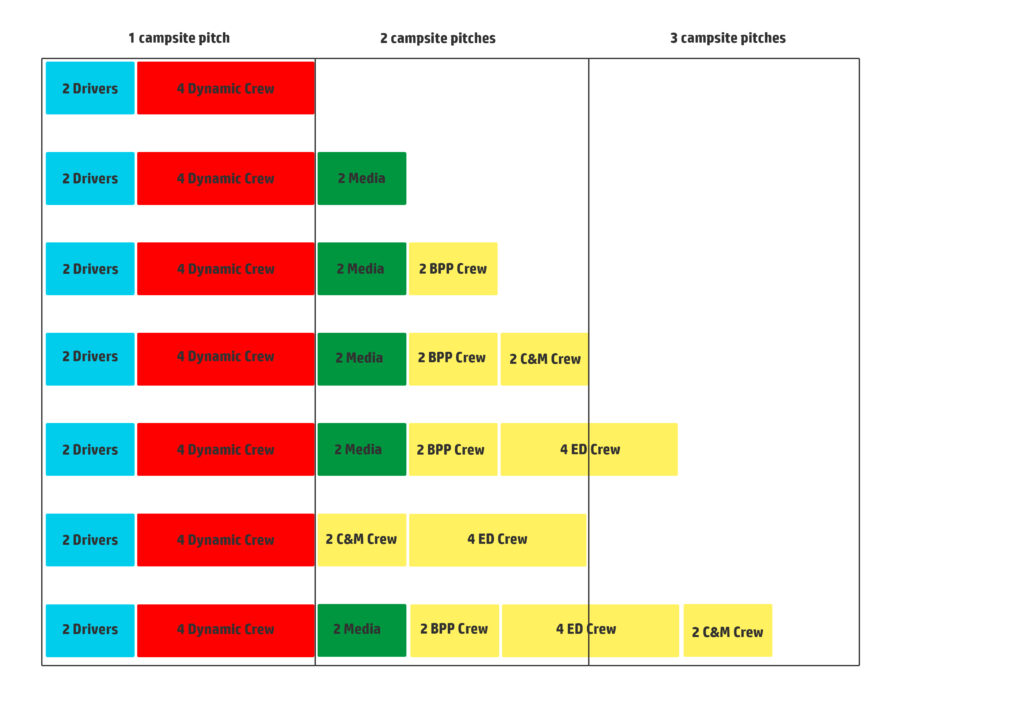 Campsite pitches can now be booked by sending an email to info@formula-student.nl with your team details, invoice details and the Team Member Registration Form (TMRF, template available under documents). The campsite must be booked before June 1st 2021. After submitting the TMRF you will also receive an official invite by the event organization and circuit to proof your travel to the event site is absolutely necessary.
We advise teams to book 2 pitches. If you reach stage 3 in multiple static events, you may book and pay the third pitch last-minute.
COVID Regulations
In addition to limiting team sizes, we have set up a hygiene policy in coorperation with the venue. Please see the graphic.
You will need to organize a PCR test in your country of origin, not older than 72 hours prior to arrival at the competition site. At the competition site, the organizers will provide you with a rapid antigen test which each team member must take. If both tests are negative for all team members, the team is granted access to the competition site.
If the EU/Netherlands allow for a proof of vaccination or proof of healing in the coming month, we will also accept that. We will keep you updated on this.